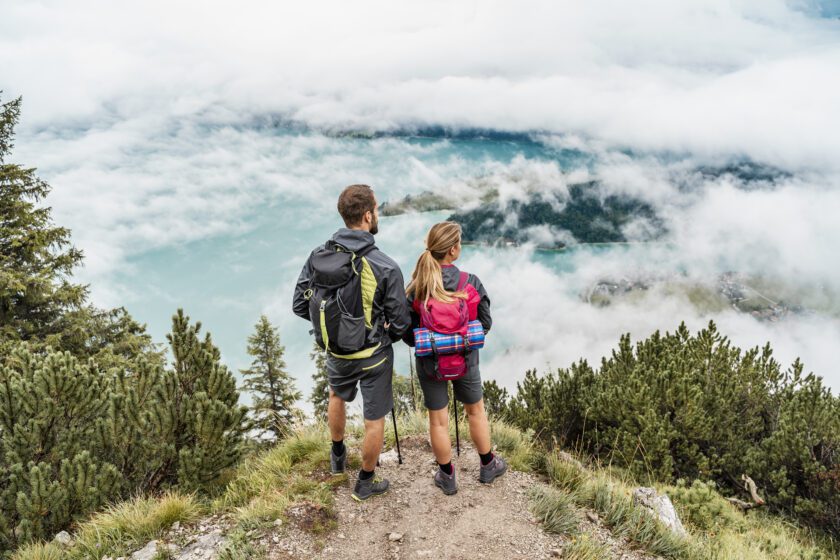 Young couple on a hiking trip in the mountains looking at view, Herzogstand, Bavaria, Germany
INTRO TO COACHING PROFESSION
(2 weeks)
$499 USD / $633 CAD
Total Study Hours: 8hrs
This course is a perfect match if you:
Want to learn about practical education to grow yourself as a coach or therapist?

Would you like to learn what are the steps to create a successful practice?

If you want to know what skill you already have that you can apply into life coaching?
Instruction and Delivery
10 Modules of 30 min Webinars
Homework and Reading
(30 min a week)
Weekly Group Sessions
Coach Case Studies
MINDFULNESS + MEDITATION COURSE
(10 weeks)
$999 USD/ $1,269 CAD
Total Study Hours: 30-45hrs
Comprehensive curriculum including:
overview of mindfulness

meditation as a practice

affect on our bodies and emotions

awareness and enhancement of coping techniques

applications to improve communication

how to use mindfulness + meditation for leadership
Instruction and Delivery:
10 Modules of Mixed Medium Learning
Video material
        (30mins- 1hr per week)
Homework and Reading
    (2-3hrs per week)
Weekly Group Sessions
     (30mins per week)
COACHING TECHNOLOGY COURSE
(8 weeks)
$1,499 USD / $1,948 CAD
Total Study Hours: 36-40 hrs
Comprehensive curriculum including:
Bits and bytes

 Software and hardware

Confidence in troubleshooting

Upgrading your technology mindset

Finding features and functionality

Identifying your technology needs

Choosing hardware and software

Making wise technology decisions

Making time for learning

Securing your technology

Planning for unexpected scenarios
Instruction and Delivery:
8 Live Training and Coaching Sessions
Homework and Reading:
(2-3 hours per week)
Weekly Group Sessions:
(1.5 hours per week)
Technology Case Studies:
(6-12 hours total)
BUILDING YOUR BUSINESS COURSE
(12 weeks)
$2,999 USD / $3,805 CAD
Total Study Hours: 57-84hrs
Theory AND Practical applications to create the framework for your business including: –
Solidifying your WHY

What makes you stand out

Business structure options

Legal implications and protection

Taxation and record-keeping

Marketing and branding

Networking and growth

Entrepreneur mindset
Instruction and Delivery
12 Modules of Mixed Medium Learning
Homework and Reading
(3-5 hours per week)
Weekly Group Sessions
(1 hour per week)
Building YOUR Business
(9-12 hours total)
COACH AND MENTOR CERTIFICATION COURSE
(12 weeks)
$2,999 USD / $3,805 CAD
Total Study Hours: 57-84hrs
Comprehensive curriculum including:
History of coaching

Latest trends and forecasting

Traditional and alternative approaches

Coaching skill sets

Session outline recommendations

Required standards and ethics

Basic business framework

Leadership qualities
Instruction and Delivery
12 Modules of Mixed Medium Learning
Homework and Reading
(3-5 hours per week)
Weekly Group Sessions
(1 hour per week)
Coach Case Studies
(9-12 hours total)
SPIRITUAL MASTERY CERTIFICATION
(20 weeks)
$4,999 USD ­­­­­­/ $6,377 CAD
Total Study Hours:120-195hrs
Diving deep into spiritual introspection to elevate personal and inter-relational connection including:
Multiple spiritual foundations

Energetic codes and signatures

Spiritual psychology

Higher consciousness

Sacred geometry alchemy

Law of attraction

Intuition and insight
Instruction and Delivery
20 Modules of Mixed Medium learning
Homework and Reading
(5-8 hours per week)
Weekly Group Sessions
(1 hour per week)
Case Studies
(10-15 hours total)